3 Reasons Why You Should Gift Your Professional Contacts Already!
Here at ThankYouKindly we've come to learn that many client-facing folks at companies both big and small are unsure how exactly to approach gift giving. For some, the question of ethics comes up. For others, it's a simple case of not knowing where to start to get each gift right. And occassionally, the question, "why should I?" is echoed.
In our answer below, we've listed three things to keep in mind the next time you're debating whether or not you should give that gift.
Gift Giving Strengthens Business Relationships In A Measurable Way
Corporate gift-giving is an easy way to stay in touch. If your (prospective) clients and strategic partners do not live in the same city or country as you, then this one is a no-brainer. It's not only a great way to bridge the gap of distance much better than a video conference ever could but gifting also helps reconnect you with forgotten contacts or may soon forget about continuing to do business with you.
Your (Prospective) Clients & Industry Partners Won't Forget A Thoughtful Gift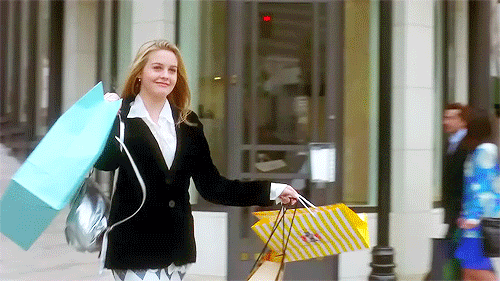 Who doesn't love a great gift? (Really, we want to know. This one isn't rhetorical!) We're yet to meet a single person who hasn't been able to tell us about a memorable gift that they still think fondly of receiving. When you take the time to gift a contact thoughtfully, you begin to occupy their thoughts. Did you know that sending someone a personalized gift increases the odds 10x that they'll be likely to act and reciprocate? Build. That. Relationship.
#businessdevelopment
#winwinpartnerships
#clientdelight
#okaywewillstopnow
Oh, and HINT - no need to limit yourself to the holidays to give gifts!
Who says you need to wait for the holidays or a special occasion to let your professional contacts know you appreciate them? Sending a gift outside of the holiday season places your organization on top of the competition, cutting through the noise creatively and tastefully. If you're unsure of when to give gifts outside of the holidays, consider post-contract signing, conferences, birthdays and work anniversaries.
It Pays To Care (Gift Giving = Showing You Care = Feel Goods & $$$!)
68% of customers leave because they believe the business does not care about them - giving the perfect gift may be what makes it clear to your customers that you truly do.
#micdrop
#justkidding
Now that you're ready to give that thoughtful gift, sign up for ThankYouKindly here and let us do the work for you, for less.
#therealmicdrop